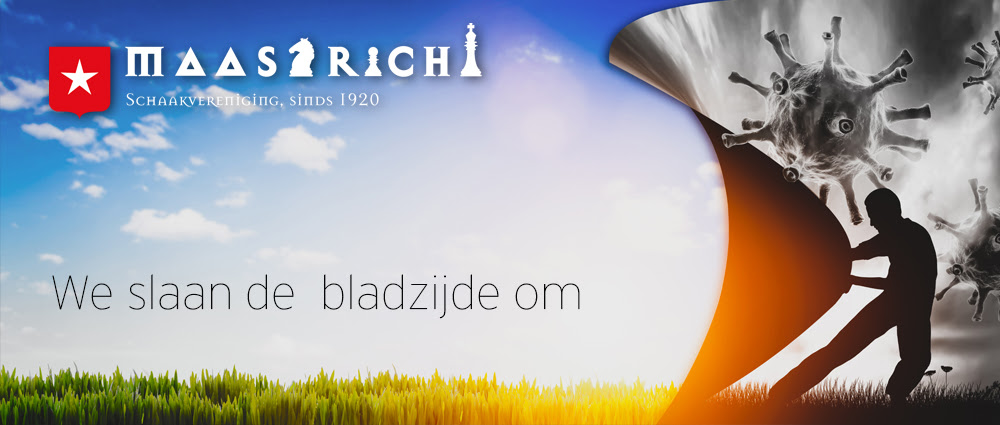 for English scroll dow

Vanaf dinsdag weer schaken in de Geusselt.

En het werd zomer.
De oudere jongeren onder jullie kennen het liedje van Rob de Nijs nog wel: "En het werd zomer". Het is bij ons ook zomer geworden. We laten COVID19 voor wat het is en blikken vooruit. We gaan weer schaken.

Vanaf aanstaande dinsdag gaan we vanaf 20:00 een aantal weken vrij schaken. Iedereen kan meedoen. Lid of geen lid. Dat kan binnen of op het terras buiten. We kletsen bij. Spelen een potje. Drinken een pilsje.

Wanneer je op een stoel zit mag je mondmasker af. Binnen moet je wanneer je rondloopt altijd een mondmasker op.

Vanaf 6 juli  spelen dan de summer series. Een hybride toernooi. Je kunt in de Geusselt spelen of op afstand. Meer daarover in een volgende nieuwsbrief.

Hans Hoornstra,
Voorzitter Schaakvereniging Maastricht

—

Each Tuesday, starting the 8th of june: OTB chess in the Geusselt, starting 20:00. Be there or be square. Open to all, members and non-mermbers.

July 6 The Summer Series will start: Hybrid you can play in the Geusselt or remote.